Garden Lecture Series - DIY Home Hydroponics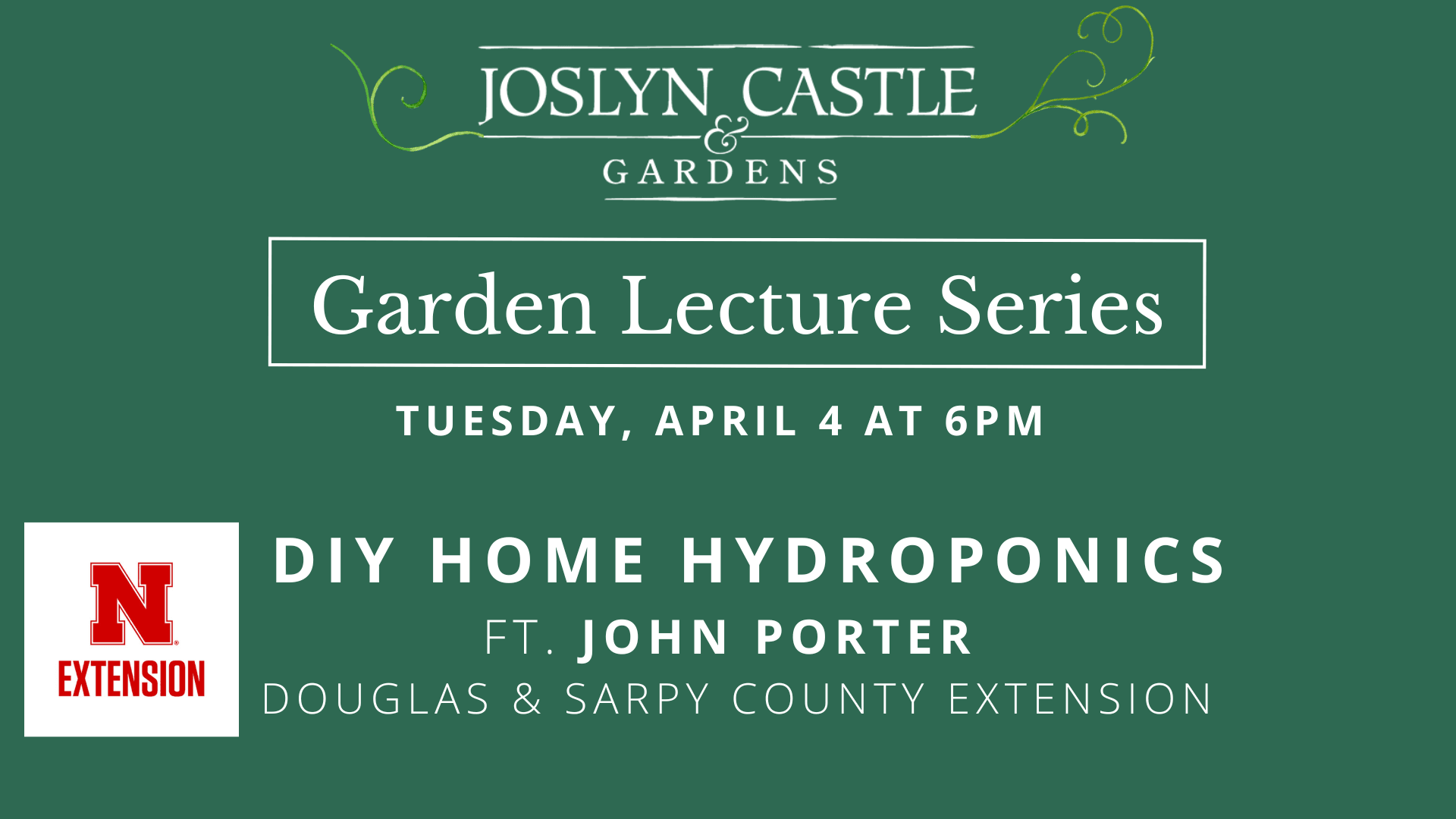 Tuesday, April 4 – DIY Home Hydroponics
John Porter – Douglas and Sarpy County Extension
Home hydroponic systems are growing in popularity for those who want to grow fresh, healthy food at home.  John Porter, Urban Ag Educator with UNL Extension will discuss the different types of systems, the best crops to grow, and the basics you'll need to know.  He'll also discuss options and costs for pre-made systems versus DIY systems you can build yourself. 
John Porter is the statewide program leader for the Horticulture, Landscape, and Environmental Systems extension program and the Urban Agriculture Extension Educator and Urban Agriculture Program Coordinator in Omaha. His role includes leading and providing strategic direction to the team of extension educators, assistants, and specialists across the state engaged in horticulture, entomology, water, and other environmental sciences. As an educator, he is focused on education, outreach, and leadership in urban agriculture and local foods in the Omaha Metro Area. He is a SARE (Sustainable Agriculture Research and Education) Fellow and incorporates the tenets of sustainable agriculture - economic viability, economic stewardship, and quality of life enhancement - into his programs. He is currently pursuing a Ph.D. in Leadership Studies with the UNL ALEC department and provides facilitation and coaching in program development and design thinking. He previously served as a county agriculture extension agent for West Virginia University Extension for eight years, where he developed the West Virginia Urban Agriculture Conference and reached audiences through various media outlets.
Doors open at 5:30, presentation begins at 6pm. Donations appreciated.