DIY Tabletop Conservatory Presented by The Green House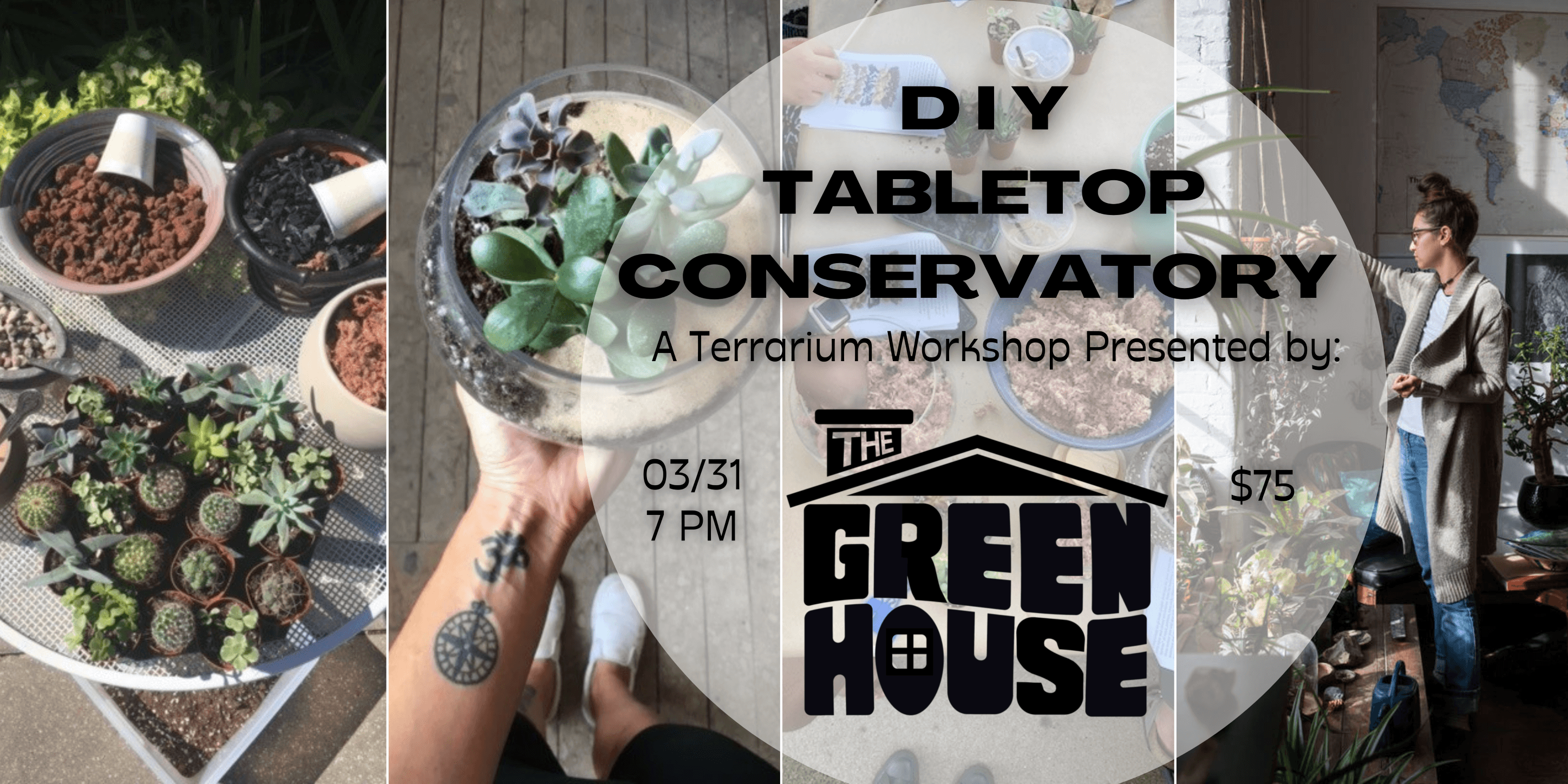 Join us for an evening of appreciating plants, digging in dirt with your hands, breathing in soothing herbaceous aromas, and learn how to create your own Tabletop Conservatory at the Joslyn Castle! We are delighted to host a terrarium workshop with Christina Mainelli of The Green House that will chisel the winter frost from your heart, and evoke feelings of springtime serenity.
We will be offering you a rare peek inside of the Castle's Conservatory to inspire your take-home creations, and offering craft beer and wine for sale as an added option for maximum relaxation.
Your ticket purchase supports not only a fantastic local business, but will also contribute to the restoration of the Conservatory at the Joslyn Castle. Spots are limited, so reserve yours now and get ready to play in the dirt with your friends!