Writing Contest Winners Reading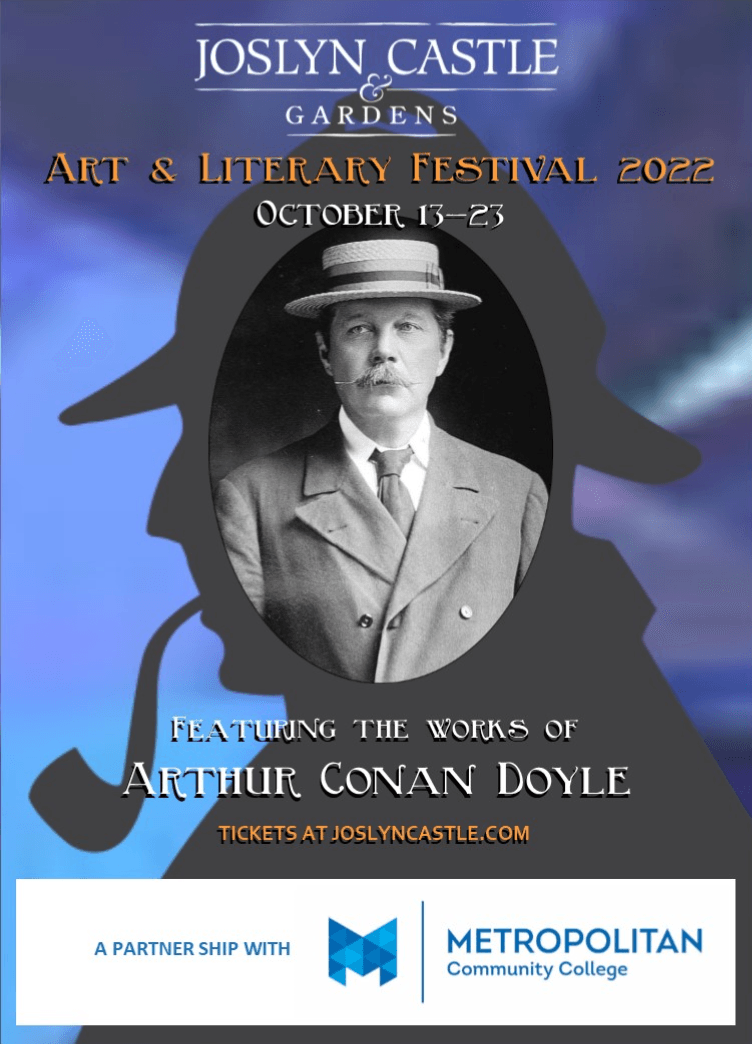 The public is invited to attend a reading from our Writing Contest Winners in the Music Room prior to tonight's performance! This is a FREE event and open to the public. No registration is required. Doors open at 5:30pm.
Interested in participating in the contest? Keep reading...
The 2022 Joslyn Castle Art & Literary Festival is seeking submissions for its short story contest. In honor of the festival's featured author, Sir Arthur Conan Doyle, the theme of this year's contest is mystery.
Writers without ready-made mysteries are encouraged to use one of these two prompts to spark creativity.
Your protagonist returns home after a long absence. It's a relief to be home, only... something is different, a new rug in the bedroom and under it, a trap door?
Your protagonist's grandmother dies and leaves them a painting she knew they never even liked. They feel too guilty not to hang it and, in doing so, find an unusual engraving on the back.
Three selected authors will be asked to from read their short stories on Saturday October 22 at 6:30 pm and awarded two tickets to that evening's performance of the Sherlock Holmes one-acts and one free admission to the Metropolitan Community College Creative Writing Forum on October 29.
Original short mysteries or crime fiction of 5000 words or less. Paste your story into the body of an email (no attachments) and include "Contest Submission: Story Title" in the subject line. Email to Liz Kay at eskay@mccneb.edu by October 18th. Winners will be notified by October 20.