Historic Home Tour and Boutique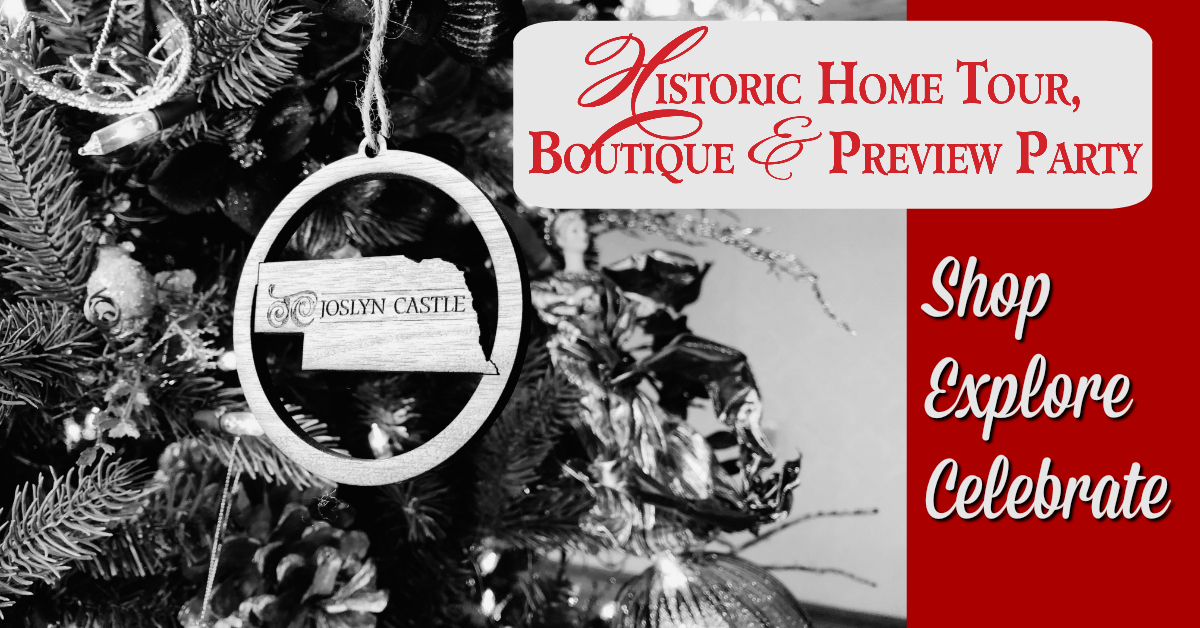 *Online Registration is now closed! Tickets are available for purchase at the Joslyn Castle or at any of the tour stops on Saturday and Sunday.*
Gather with family and friends to visit Omaha's beautiful historical buildings, shop in the warmth and beauty of the treasured Joslyn Castle, and be our guest as we host our Historic Home Tour & Boutique Saturday, November 9th through Sunday, November 10th. This event is quite a showcase for the Castle and its mission in Omaha, not only drawing new faces to the Castle itself, but promoting the preservation of other historic homes.
The Historic Home Tour and Boutique will run from 10:00am until 4:00pm on Saturday, November 9th and from 11:00am until 4:00pm on Sunday, November 10. In addition to the Castle, the tour features four historic properties: the Henninger home, the Alderman home, St. Cecilia's Cathedral and Cultural Center,* and the new St. Barnabas Parish House and Rectory (the historic Offutt-Yost home).
A Preview Party with preferential shopping at the Boutique will take place on Friday, November 8th from 5 p.m. to 8 p.m. at the Joslyn Castle. This evening kicks off the weekend festivities. Guests enjoy drinks, hors d'oeuvres, live music, and preferential shopping in the fabulous gift boutique located inside the Castle. Your reservation to the Preview Party also gives you a ticket to the Joslyn Castle Historic Home Tour & Boutique on Saturday and Sunday. Admission to the Patron Party is $75.00.
Reservations for the Patron Party can be made by clicking here.
This event brings together people who love historic properties and helps reinforce the value and beauty that they bring to our community!
To accommodate the St. Cecilia's Cathedral schedule, the St. Cecilia Cultural Center will be available for visitors to tour during mass.