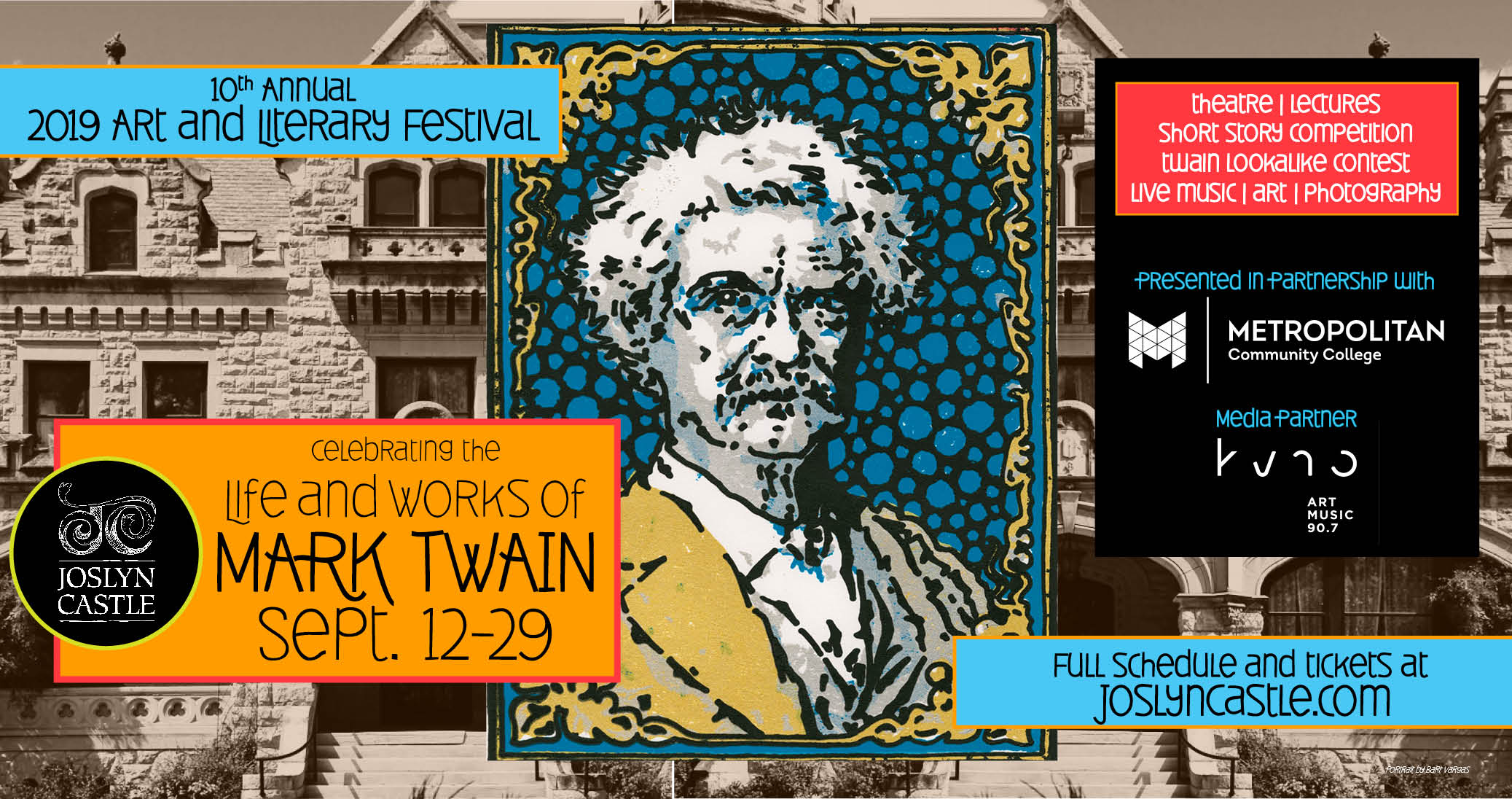 Join us for an evening of short stories created by local writers, and inspired by Mark Twain!
We issued a challenge to the public to create a piece that is influenced by the humor, language, subjects, rhythm, or tone of the one and only master of the witty retort.
The finalists will discuss their creative process and read their short stories in front of an audience in our Music Room.
This is a free event that is open to the public. Photography created by local artists will be on display and Joslyn Castle bar will be open, so bring cash to enjoy a drink. A performance of "An Evening with Mark Twain" will follow at 7:30pm, and reservations are required for this portion of the evening.