Spring Lecture Series: Container Gardening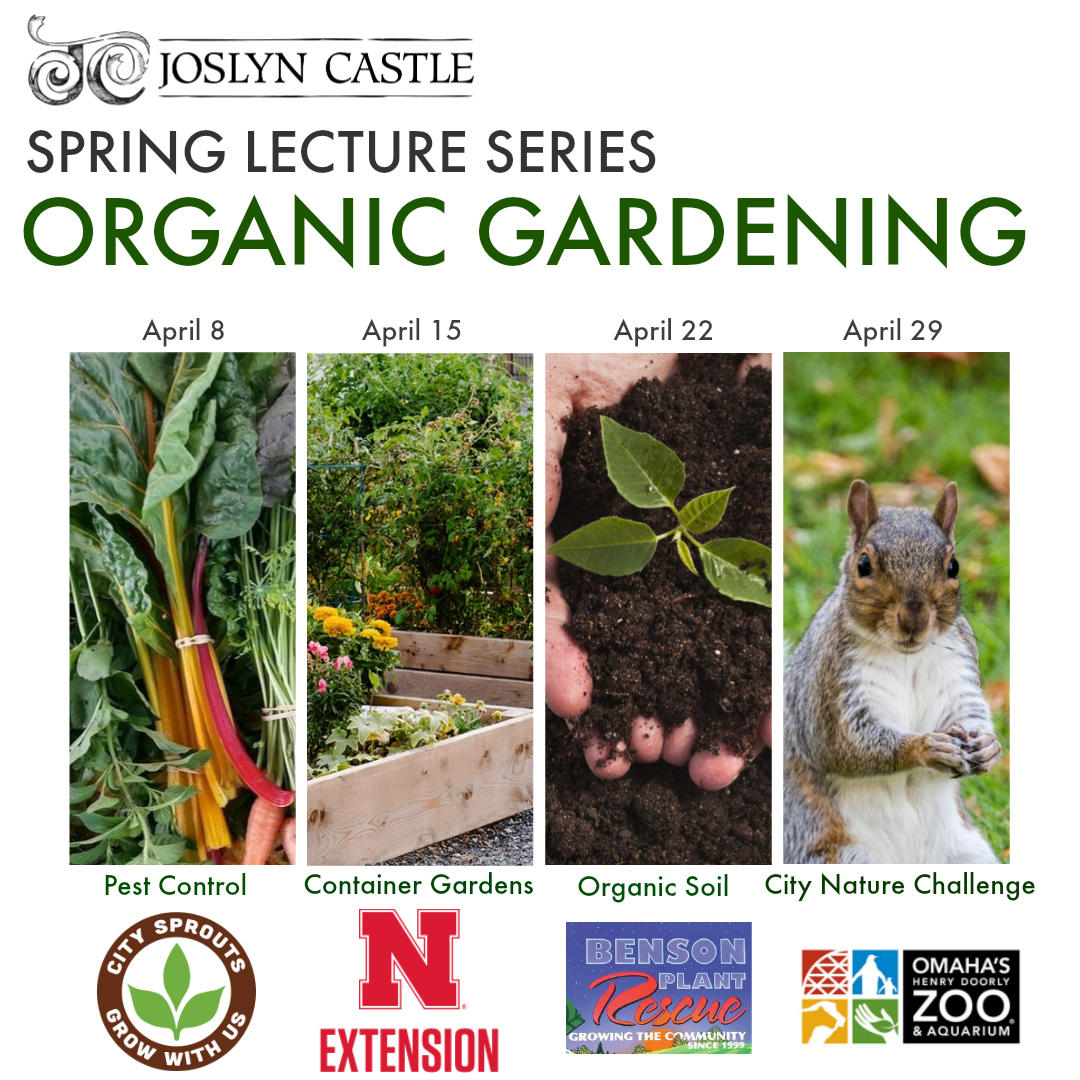 This year's Spring Lecture Series will focus on Organic Gardening! How can we be better environmental stewards in our own backyards? Expert gardeners will lead discussions about starting, maintaining, and flourishing your organic garden.
Join us Monday evenings in April for this FREE community event. No tickets or RSVP's are required! Goodwill donations will be accepted toward the Joslyn Castle gardens. Doors open at 6:15pm.
Tonight's lecture features a discussion about small space and container gardening, led by John Porter of the Nebraska Extension. Tonight's event is presented in partnership with the Nebraska Science Festival.
"Small Space, Big Flavor: Growing Fruits and Vegetables in Containers and Small Spaces"
Small garden or no garden at all? You can still grow a wide variety of fruits and vegetables in containers on your porch, patio, balcony, or even windowsill or grow a wide variety of crops in even the smallest garden. From fruit trees and crops suited for compact growing in containers, to hiding produce in attractive planters or landscape beds, or even growing microgreens on the countertop, John will share a variety of inspiring techniques and best practices to make the most of your growing space.
About our speaker:
John Porter is an Extension Educator and Assistant Professor, serving as the Urban Agriculture Program Coordinator for Nebraska Extension and Nebraska College of Technical Agriculture. His work focuses on helping gardeners and producers of all levels grow fresh fruits and vegetables, supporting the marketing of locally grown produce, and strengthening the local food system. He is a regular panelist on the Nebraska Extension NET Public TV show "Backyard Farmer" and contributor to the The Garden Professors, GROBigRed, and other blogs. He has a BS in Botany from Marshall University, an MS in Horticulture, and is currently pursuing a Ph.D. in Leadership Studies at UNL.