Spring Lecture Series: Organic Pest Management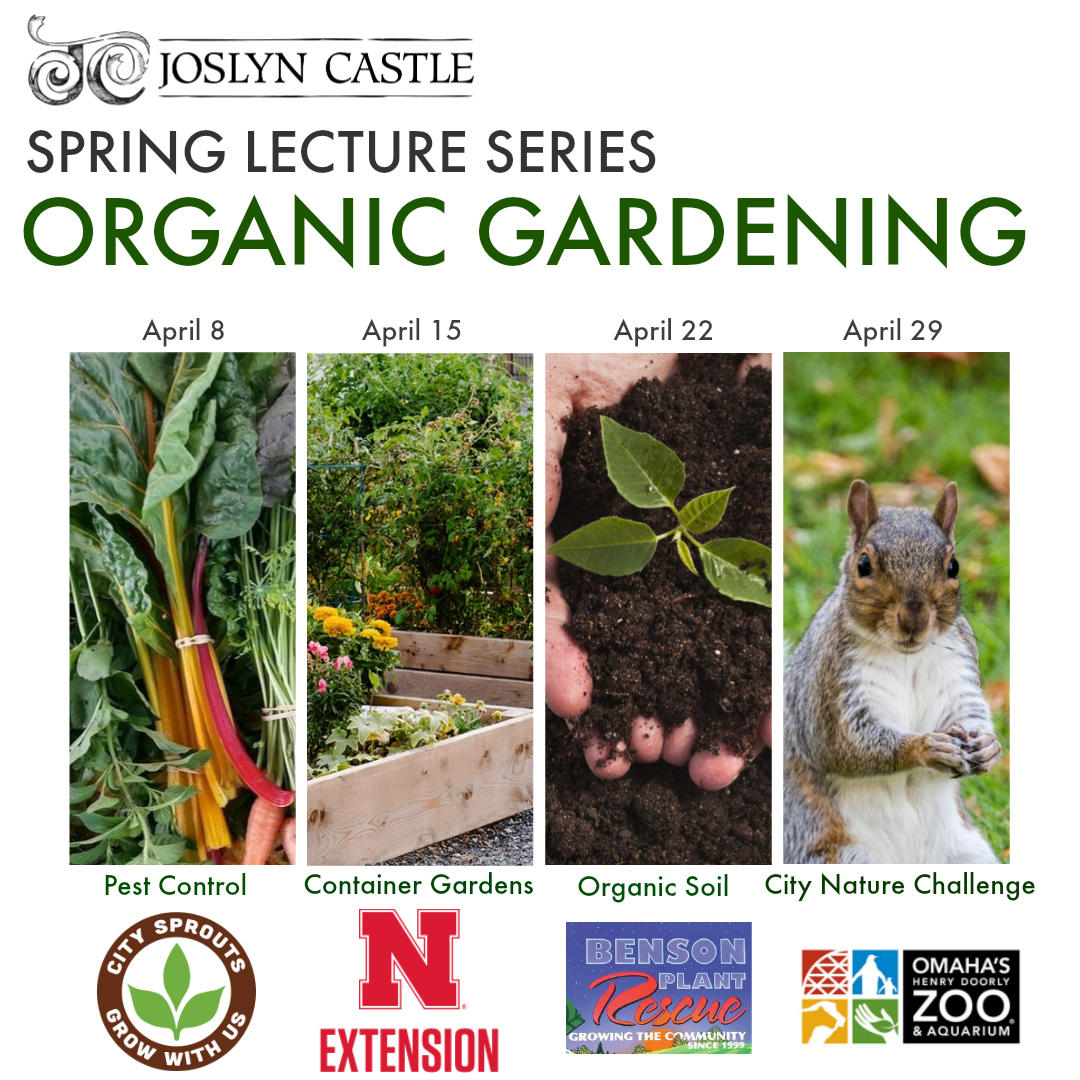 This year's Spring Lecture Series will focus on Organic Gardening! How can we be better environmental stewards in our own backyards? Expert gardeners will lead discussions about starting, maintaining, and flourishing your organic garden.
Join us Monday evenings in April for this FREE community event. No tickets or RSVP's are required! Goodwill donations will be accepted toward the Joslyn Castle gardens. Doors open at 6:15pm.
Tonight's lecture features a discussion about organic pest management led by our friends at City Sprouts Omaha!
Squash bugs, cucumber beetles and cabbage moths, OH MY! Learn how to manage these (and many more!) pests without causing harm to other beneficial insects, your community or yourself by using the practices of Integrated Pest Management, which include: identification and monitoring of insects, pest exclusion mechanisms, organically approved treatments and ways to promote the health of beneficial and predatory insects in your garden. We'll cover the best ways to ensure a bountiful harvest free of pest damage...all while having minimal or no impact on the delicate ecosystem of your home garden!
About our speakers:
Alex O'Hanlon joined City Sprouts as its South Garden Manager in March 2017. When she's not at City Sprouts South, Alex can also be found farming sustainable landscapes around town!
Aaron French, who joined our team in 2018, brings loads of agriculture, education, market, and outreach experience to City Sprouts. Aaron manages City Sprouts' growing operations.