Joslyn Castle Excursion: Hudson River & Berkshire Mountains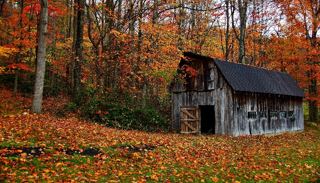 Every year, the Joslyn Castle hits the road to explore other historic corners of our beautiful nation. This year, we are excited to offer a dynamic, educational tour of the gorgeous Upper Hudson River region and the Berkshire Mountains. Visit stellar destinations including Edith Wharton's The Mount, Ventfort Hall, Chesterwood, and much more under the stunning canopy of Upstate New York and Massachusetts in the Fall.
_________________________________
Cancellation Policy:                                                                   
Up to Aug 8, 2018 cancellations will result in the forfeiture of $50.00 per person administrative fee plus the cost of the Southwest Airline tickets, if issued.
Airline tickets, once issued, are non-refundable but can be used toward another ticket if travel is completed within a year of original ticket issuance.
For cancellations made after August 8 and before September 8, 2018 there will be a cancellation charge of $100.00 plus cost of the airline ticket.
Cancellations after September 8, 2017 will result in 100% cancellation fee.
Cancellation Insurance to cover this trip for medical reasons is between $145.00 and $212.00 per person (depending on age and room type). 
IMPORTANT: Trip cancellation MUST be purchased within 2 weeks of deposit in order to cover Pre-Existing conditions.
Travel Insurance is highly recommended.  Evidence of insurance or a signed statement showing that insurance was offered is required before documents can be issued.