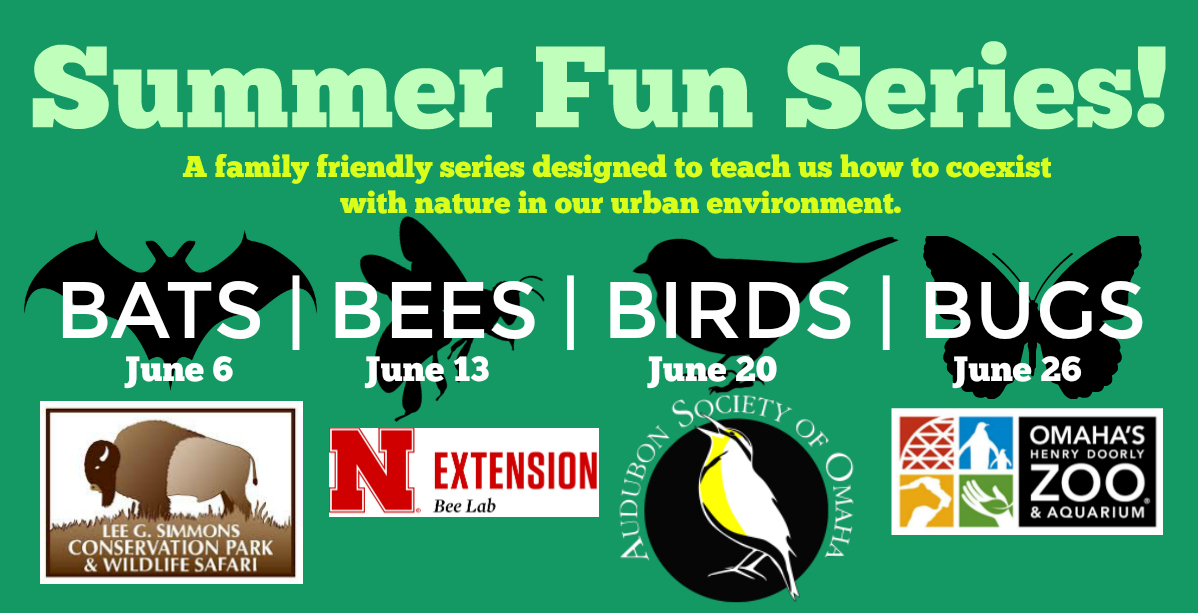 Bring the whole family down to the Joslyn Castle Wednesday evenings in June as our grounds are transformed into a classroom!
We are excited to invite the community to this FREE all-ages series that will teach us how to coexist with nature in our urban environment.
Tonight we welcome Wildlife Safari Park & Scout Program Coordinator Carrie Nunez for an evening about Nebraska's beautiful and beneficial bats. Where do they live, what do they eat, and what to do when you cross paths with a bat?
The event begins at 6:30pm. Bring a lawn chair or a blanket as we will be on the lawns.
___________
About our speaker Carrie Nunez from the Wildlife Safari Park: Hello, my name is Carrie Nunez and I am the Wildlife Safari Park & Scout Program Coordinator for Omaha's Henry Doorly Zoo and Aquarium. I have been with the Wildlife Safari Park Education Department for almost 2 years and greatly enjoy sharing my knowledge and passion, for the Conservation of Nebraska's Native Wildlife, with people of all ages. At the Wildlife Safari Park, our Educational Mission is "To inspire wonder, foster exploration and discover nature through immersive experiences, while developing deep personal connections to the natural world."