Photoshoots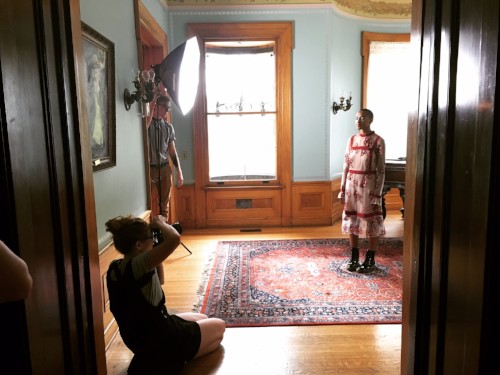 The Joslyn Castle is a stunning place to document an important life event, showcase merchandise, or create indelible images for organizational campaigns. 
Inside the Castle, photographers are encouraged to explore and be creative. From sumptuous woods, glittering stain glass windows, intricate mosaic tiles, and ornate historical wall coverings, each room promises a unique backdrop to tell your photographic story. 
Indoor photo shoot rates (one hour minimum w/ additional time charged at 30 minute increments):
$125.00/hour - Personal photo shoots
$225.00/hour - Commercial photo shoots
$325.00/hour - Video shoots
Shooting outdoors on the Joslyn Castle grounds is free of charge, we just ask you schedule a time with our Rental Coordinator to ensure there is no conflict with Castle events.
---
Photo and Video Shoot Inquiry Form