Photoshoots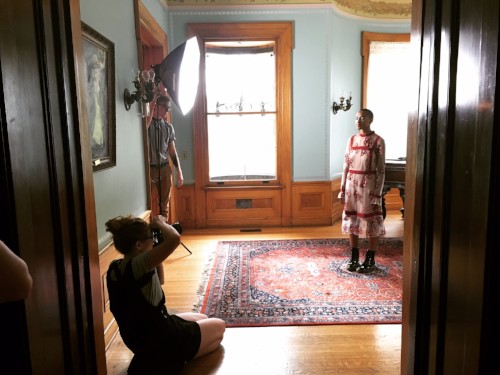 The Joslyn Castle is a stunning place to document an important life event, showcase merchandise, or create indelible images for organizational campaigns. 
Inside the Castle, photographers are encouraged to explore and be creative. From sumptuous woods, glittering stain glass windows, intricate mosaic tiles, and ornate historical wall coverings, each room promises a unique backdrop to tell your photographic story. 
Photoshoots inside the Castle are $400 for a two hour block. Additional hourly rate applies if your session goes over the allotted time. 
Outdoor photo shoots on the Joslyn Castle grounds must be scheduled in advance with our Manager of Programs and Events. Outdoor photo shoots are subject to availability and approval by Castle staff. 
---
Photo and Video Shoot Inquiry Form