Speakeasy Series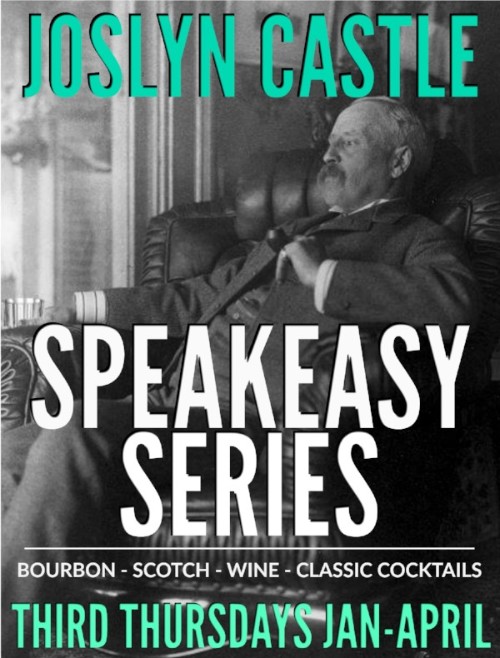 George Joslyn loved to entertain in what is considered the "original man cave." He and his friends would gather for billiards, cocktails, cigars and even bowling in the Castle basement. We imagine many a lively conversation were had amongst George and his guests.
We've partnered with some of Omaha's finest aficionados to bring you a new 2018 series that George would happily make a toast to. The Joslyn Castle Speakeasy Series is a monthly meet up that will feature tastings presented by professionals in their fields.
January through April the third Thursday, we will host a tasting featuring one of the following: Scotch, Bourbon, Wine and Classic Cocktails!
Limited space will be available for this exclusive event so save the dates as this series is sure to be VERY popular!
STAY TUNED FOR REGISTRATION DETAILS COMING SOON!